First, I would be remiss if I didn't bid a fond farewell to all the wonderful people whom I worked with and who supported me over the last 19 years in Customer Service at Lee Valley Tools Corporate Head Office, here in Ottawa, Canada. You will never find a more friendly environment… Well, I hear "Google" is giving us a run for our money…. or a more competent group. Lee Valley customers, too, are the best there are anywhere! Mr. Lee was really onto something when he said, "Treat your customers like your friends. They may not always be right, but they are always your friends." Words to live by.
I like to support local so decided a party would held to mark the occasion be at a new location for Kichesippi Brewery, in their Tap Room, Friday evening. For me you can't get more local… unless everyone huddled around my kitchen table…. Wait a minute! I don't have a kitchen table! We had a wonderful celebration, not a retirement party but a transitioning party – from Lee Valley to Hazy Dayz Dragonflies full time!
Always looking for a way to insert Hazy Dayz Dragonflies into the conversation, I thought there'd be no better way to show it off than to bring it with me. Yes, I'm walking distance from the Tap Room and I carried my whole company in my hard-sided briefcase! While talking with the 2 dozen+ people who came out to help me celebrate, I created custom dragonflies. (Merry Christmas Noah and Oliver!)
Saturday was spent trying to sort through the piles on paperwork, Dragonfly bits, and Show Booth pieces. I'm not done yet but it's slightly more tolerable. I had my fingers itching to finally produce the real… first butterfly. I chose Flutter, because like Delta, she is a hanging ornament and getting her balance correct makes her the trickiest to make. Someone is still watching over me because, within an hour, I graduated from my third prototype to a perfectly balanced, FLUTTER, that I hope you will fall in love with as quickly as I have. (The first one is mine – yours might even be more beautiful as I perfect her.)
I apologize in advance to those of you who would like one, yesterday. I need to build stock now…. but wanted you to be aware that I'm not a one-trick pony. 🙂
My Butterfly Collection will be introduced at the EY Centre in Ottawa, Ontario between December 5th and 15th, during The Signatures.ca Originals Christmas Craft Sale where you will find my Hazy Dayz Dragonflies booth. The Butterfly Collection, will have the same variety of styles as that of the Dragonfly Collection. I will have all styles available online by February 2020 – with plenty of time for Easter and Mother's Day gifting and if I get my skates on, in time for Valentine's Day too. 🙂
BIANCA – Steel Stem Support, FLUTTER – Hanging Ornament, FANNY, – Alligator Clip, BUTTERCUP – Suction Cup, BELLA – Hair Comb, BRIANNA – Brooch Pin, and BONNIE – Craft Wire.
It seems appropriate that I show her to you today, the day following a Fancifull Story post in which she plays a starring role. Do you know that Flutter's life-long dream is to be the starting Short Stop for the New York Yankees? No joke. Check out her back Story from the link I've supplied below.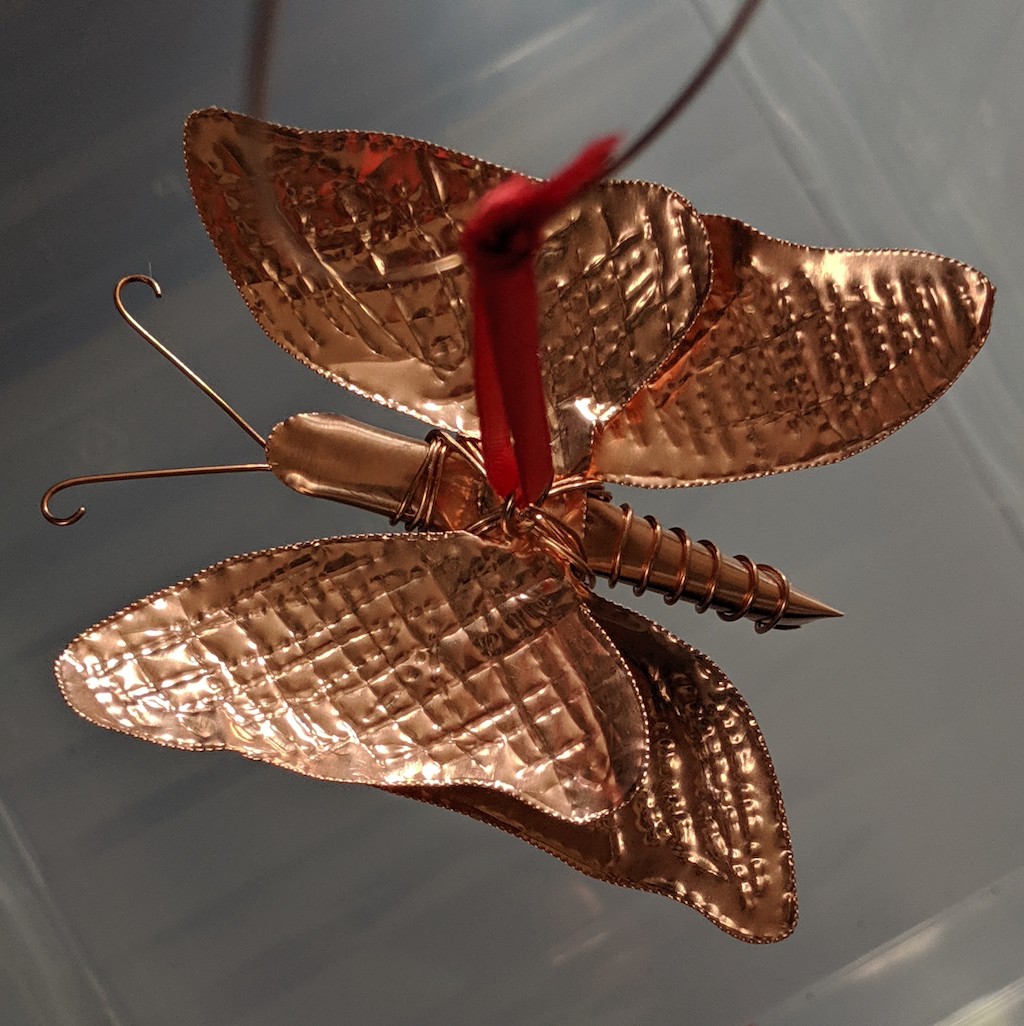 I need to get back to creating butterflies and MORE dragonflies.
Before I go, a quick mention… There is a new location – OUT WEST where you will be able to purchase your own Hazy Dayz Dragonflies. Please visit "Galleria Ingleside" at 907 9 AVE S.E. in Calgary. I'm sending off their order this morning, as soon as Canada Post opens up! They should be available in about a week. (Delta, Dirk, Dixie and Dinah.)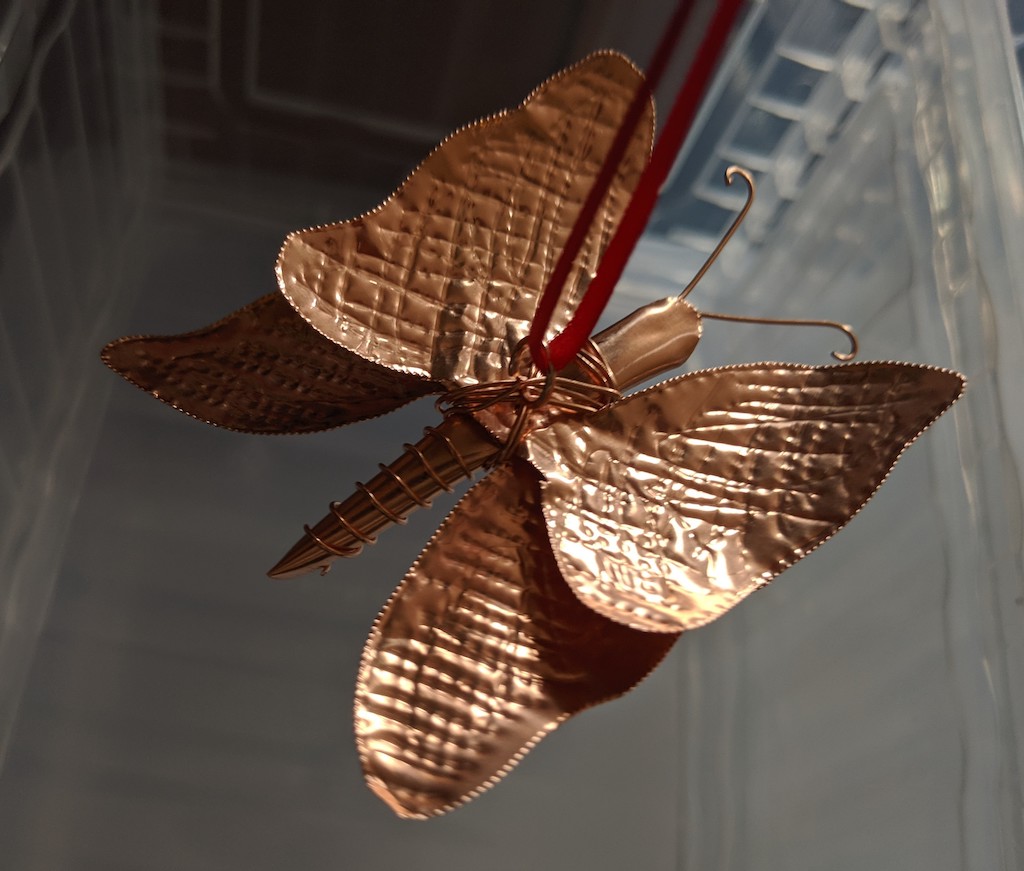 Have a wonderful week everyone. Axie and I will have one too…. Life is so freakin' good!
Sue, Axie, and all the Fancifulls of Oh Valley
https://wordpress.com/block-editor/post/hazydayzdragonflies.com/1391