Have you been waiting?
This morning I delivered my custom tulips for the VIRTUAL Canadian Tulip Festival. I was able to include 50% stock of my copper dragonflies and butterflies. In total, I delivered 558 individually handcrafted units for purchase with the show. It's a wonder I have fingertips left to type this post! Now to help advertise the actual event so that people can see my product on the Canadian Tulip Festival's Online Boutique that is currently in the final stages of development. The website for the festival is https://tulipfestival.ca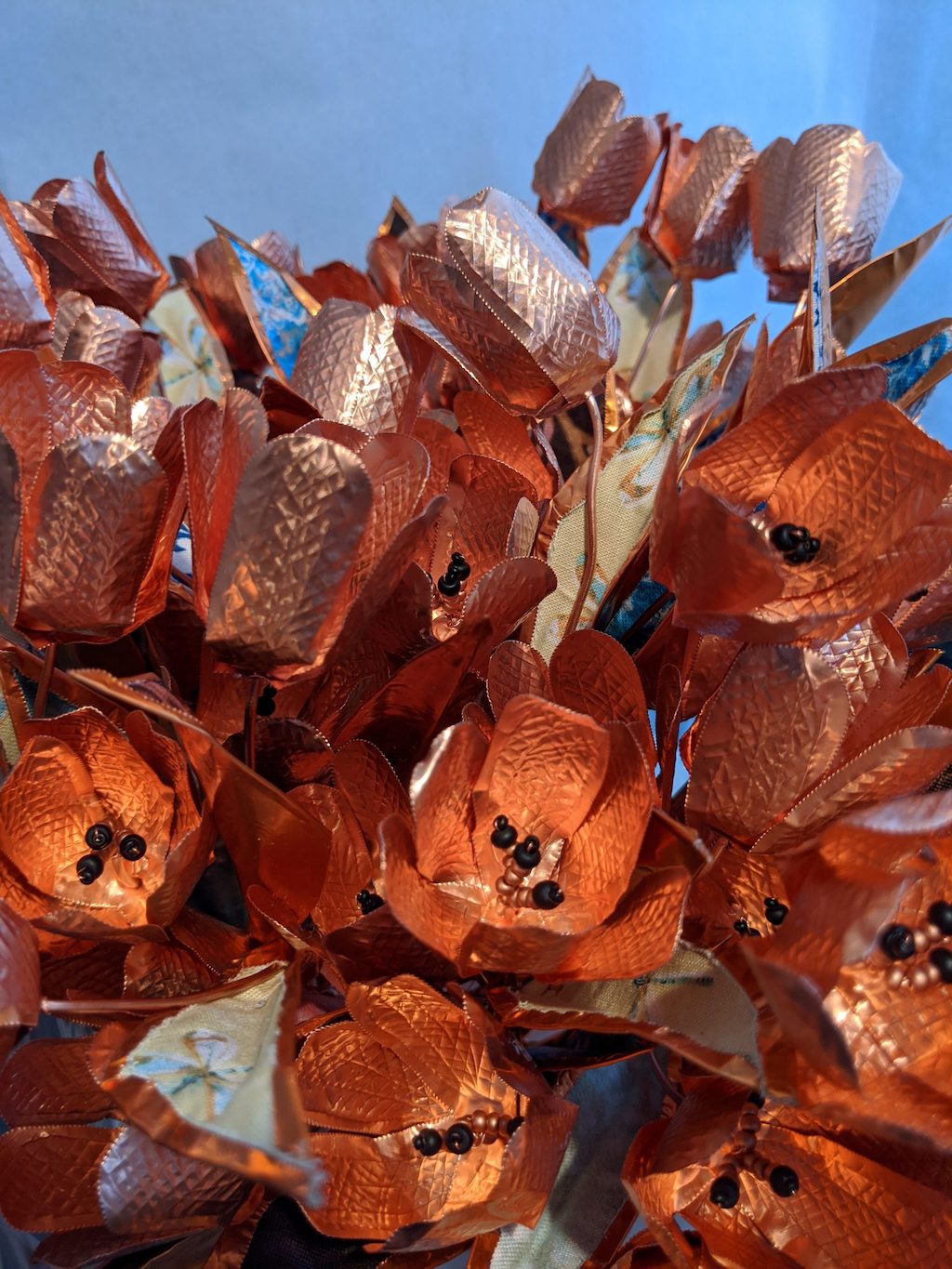 A YouTube Channel is being set up to allow you to see this year's amazing Tulip Beds in many of the City's parks and gardens, while in the comfort of your own home. You will see them as they begin to bloom through their peak without having to walk in cold or heat or rain or crowds. The VIRTUAL festival does have other advantages too. No sore feet, sunburns, lost luggage, hotel room rental, and for some, scouting out of the nearest rest facilities. I'll keep you posted as I learn more myself.
I finally have time to organize this month's Fancifull Story Contest. Due to it's lateness and the amount of reading material, to secure your share of this month's prizes, I will be running the contest until May 22nd, 2020. Please take your time. This is suppose to be a pleasant diversion, not a post-secondary cramming-for-exams endeavour.
I will be asking 5 somewhat difficult questions this month. When you know the answers, EMAIL me at hazydayzdragonflies@gmail.com, with your clear answers. I only need your first name with your answers. I do not keep your email addresses, though it's been suggested I should. I use them only to contact you if you are one of the 3 winners this month. If I contact you, only then will I need your name and postal MAILING address to send your prizes to you.
This month – with more difficult questions, comes better prizes. Each of 3 winners will receive 2 dragonflies of their choice AND a custom Hazy Dayz Dragonflies puzzle that I had produced by Zazzle. This Hazy Dayz Dragonflies photo, is of my dragonfly stock. I felt it would be equally beautiful and challenging for those, like me, who enjoy a good jigsaw challenge. Mid-size, it contains 512 pieces and finishes to 11″ X 14″, a size that can be mounted and displayed using stock frames. Only 3 puzzles were produced due to cost so consider it a very limited edition – one for each winner. 🙂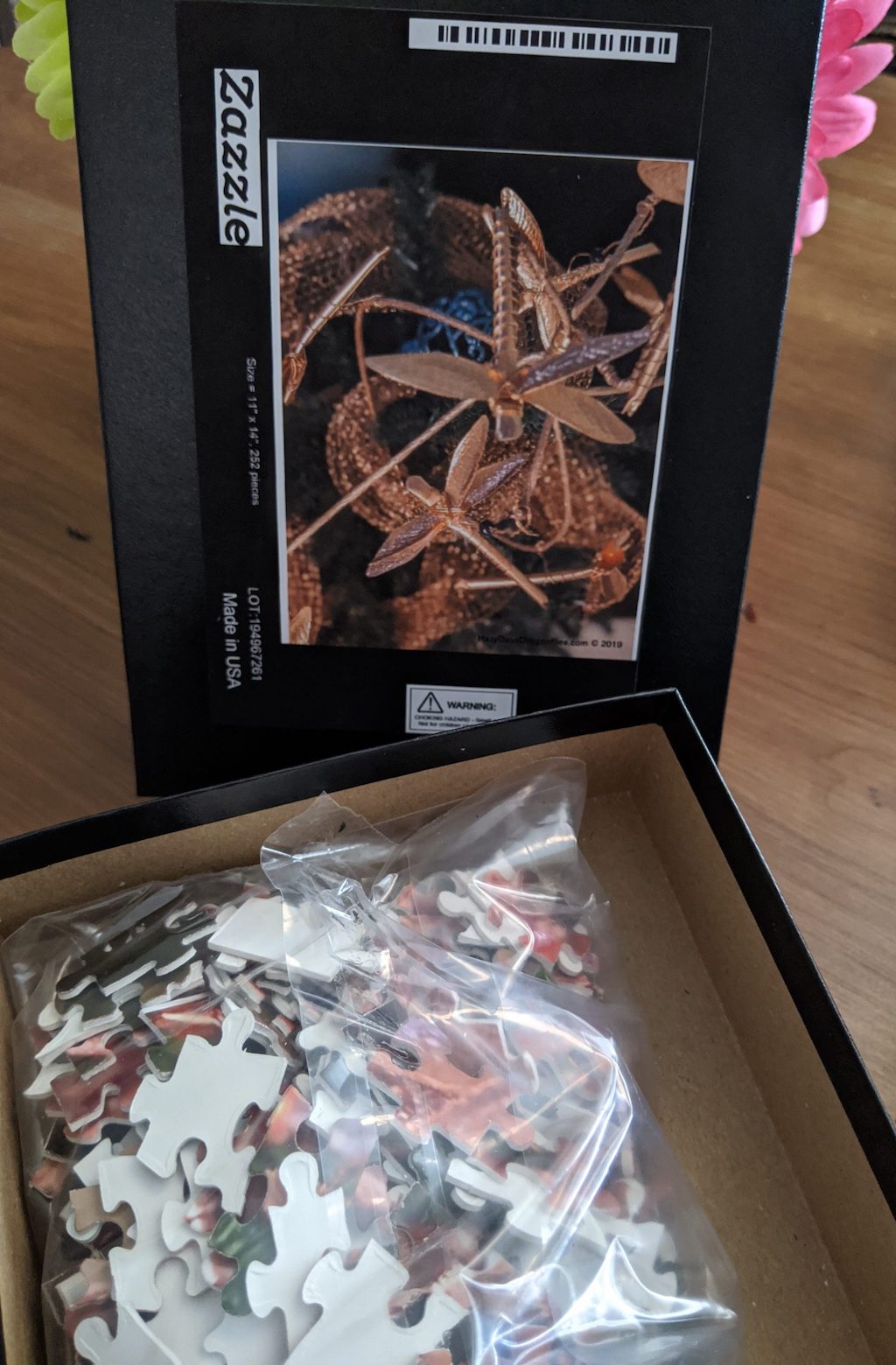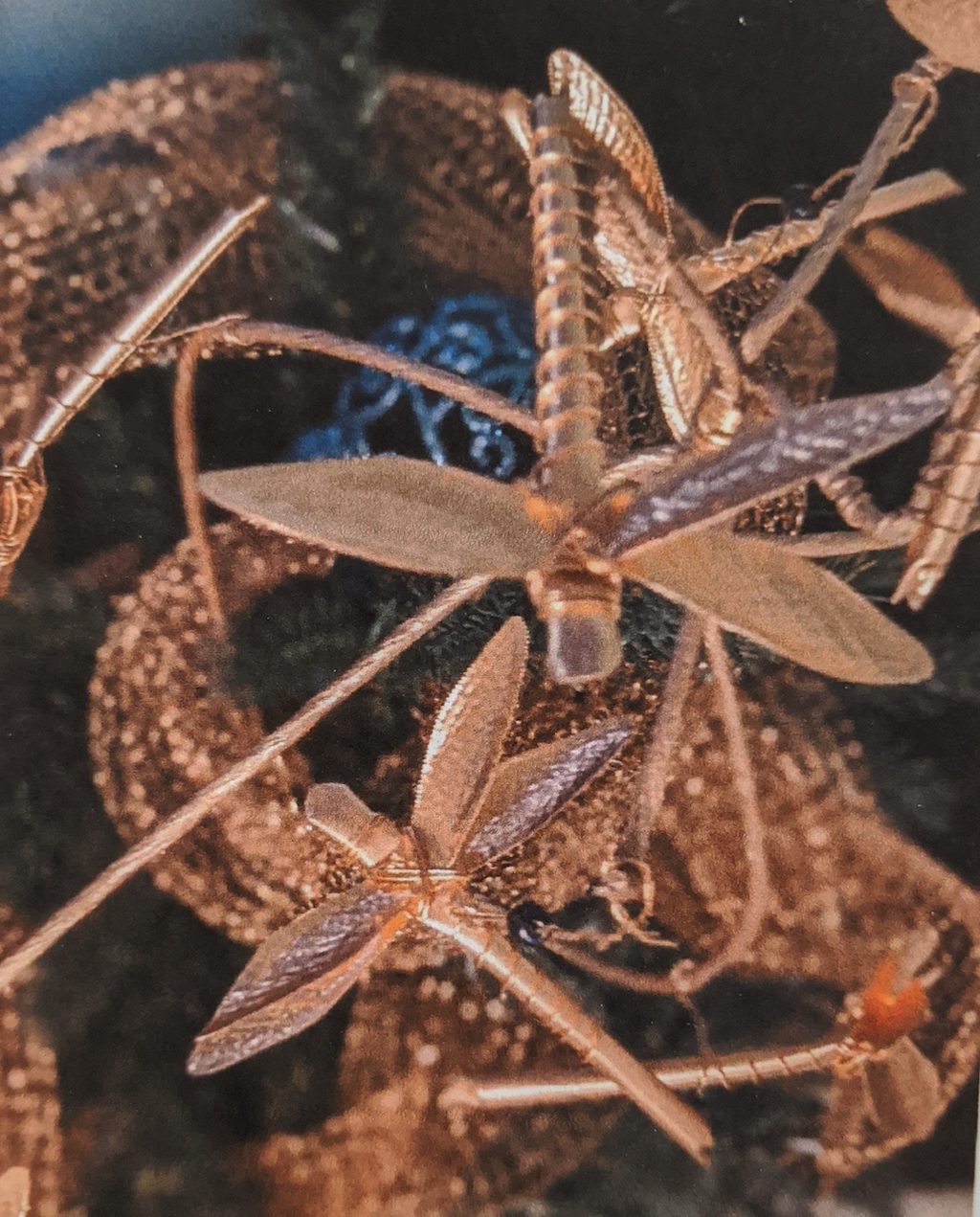 Now the Questions:
Question 1. What was the name of the movie that Dinah starred in?
Question 2. What town did Dixie live in with her Aunt Myrtle before moving to Oh Valley?
Question 3. What is the relationship between Twig and Willow?
Question 4. What does the acronym C.H.A.S.E. stand for?
Question 5. What type of insect does Bianca really want to be?
If you are one of the winners, for an extra dragonfly in your
shipment, that I will select,
Question 6. What is the name of the plant that grows in the
middle of the central park of Crazywort?
I hope you can all take some time to escape and relax with your children and
grandchildren. You can even "Face-time" or "Zoom" or
"Skype" and read a story together each day if you are not able to
snuggle together just now.
Next Month – I have something extra special for three lucky winners – even more so than limited Hazy Dayz Dragonflies jigsaw puzzles –  Pocket Microscopes to allow children to see nature close up in your back yard and hopefully further afield.  Get ready, what you read now and retain, you'll be ready to enter June's Contest.
For now mail shipments are still crossing the border from Canada to the US. If that changes, I assure you I'll send your prizes as soon as the border re-opens.
Be safe everyone and allow for your neighbour's safety too.
Sue, Axie and all the Fancifulls of Oh Valley.