Hey!
So I was busy cutting and forming dragonfly parts for the last few days and this morning decided to post a few pictures with 2 important contest questions.
Contest closes at 10pm EST Sunday February, 23rd so don't wait too long if you want to play. It's so easy to enter.
Question 1. How many dragonflies can be assembled from all the stock shown in these pictures?
Question 2. How many dragonflies WILL I GET ASSEMBLED by 10pm EST Sunday February 23rd when contest closes?
Please reply by email to hazydayzdragonflies@gmail.com with your answer to BOTH questions.
That's it! With your emailed answers, you are entered to win a pair of dragonflies – style of your choice. This includes shipping to anywhere Canada Post delivers and they deliver EVERYWHERE in the world!
You will be notified by reply to your email if you are one of the winners, right after I post the correct answers AND e names of the 3 winners and their answers on this website.
Pretty easy, eh?
So without delay, These are the pictures you need to see. The picture with plastic containers shows all parts. First two pics are there to help you establish your guess. – the same pictures that were posted earlier today to my Facebook – Hazy Dayz Dragonfly Page. I want everyone to have a chance and know I have followers who do not follow social media but have chosen to follow me. (I'm a lucky girl.) This post is for you.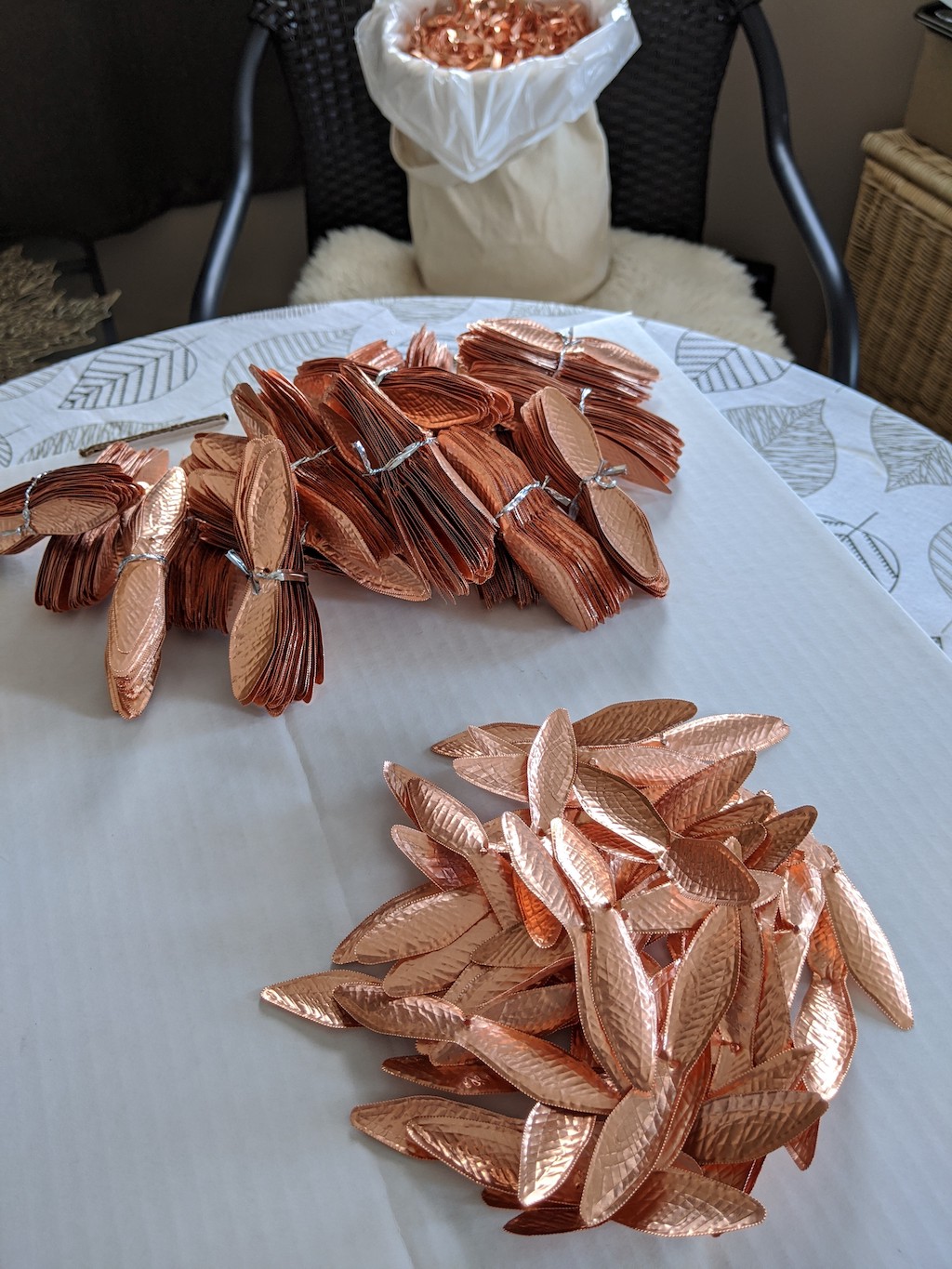 Remember – email to hazydayzdragonflies@gmail.com with your guesses to BOTH questions.
Good Luck Everyone – I hope dragonflies will be winging their way to your home to adorn your gardens etc.
Have a great weekend.
Sue, Axie (Axe Man) and all the Fancifulls of Oh Valley.
Important note. All parts are prepared but I will not be starting assembly until tomorrow morning, likely around 8am EST after walking the Axe Man.