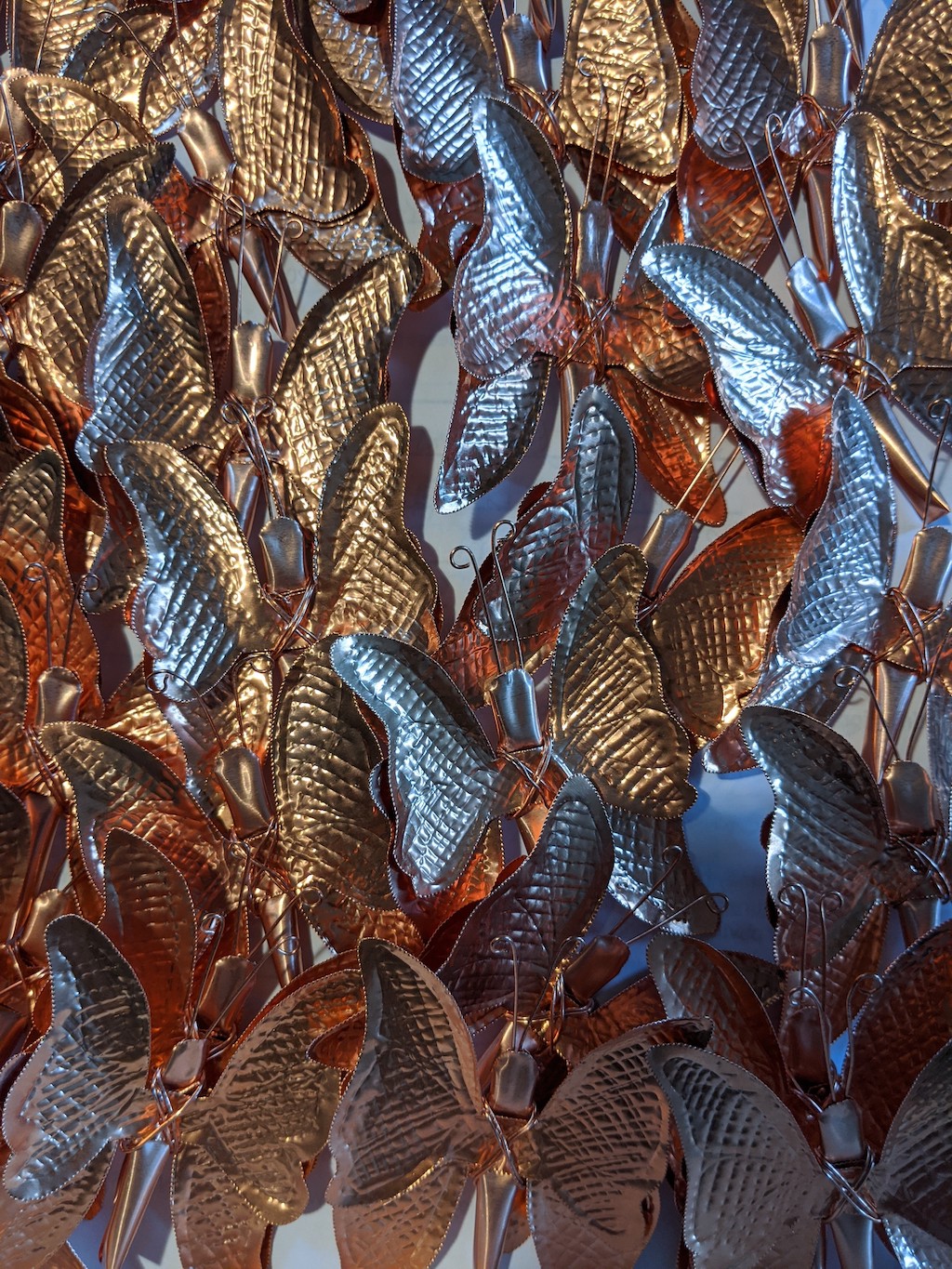 Cranberry knew that Christmas was right around the corner because he was born on Christmas Day. That made his birthday extra special. All his Fancifull neighbours, even complete strangers decorated their homes and shops and made special meals and wrapped gifts. He knew the true reason for all the celebrating but sometimes his mind liked to imagine that all the twinkling lights and streamers and sparkly balls were there just for him.
He belonged to the Oh Valley Cricket Choir. It was the best choir anywhere and they worked very hard to keep that ranking. This year's cricket choir practices were well underway. The list of carols that would be sung as they strolled through Oh Valley was set. Cranberry liked taking part and he was known for his lovely chirp.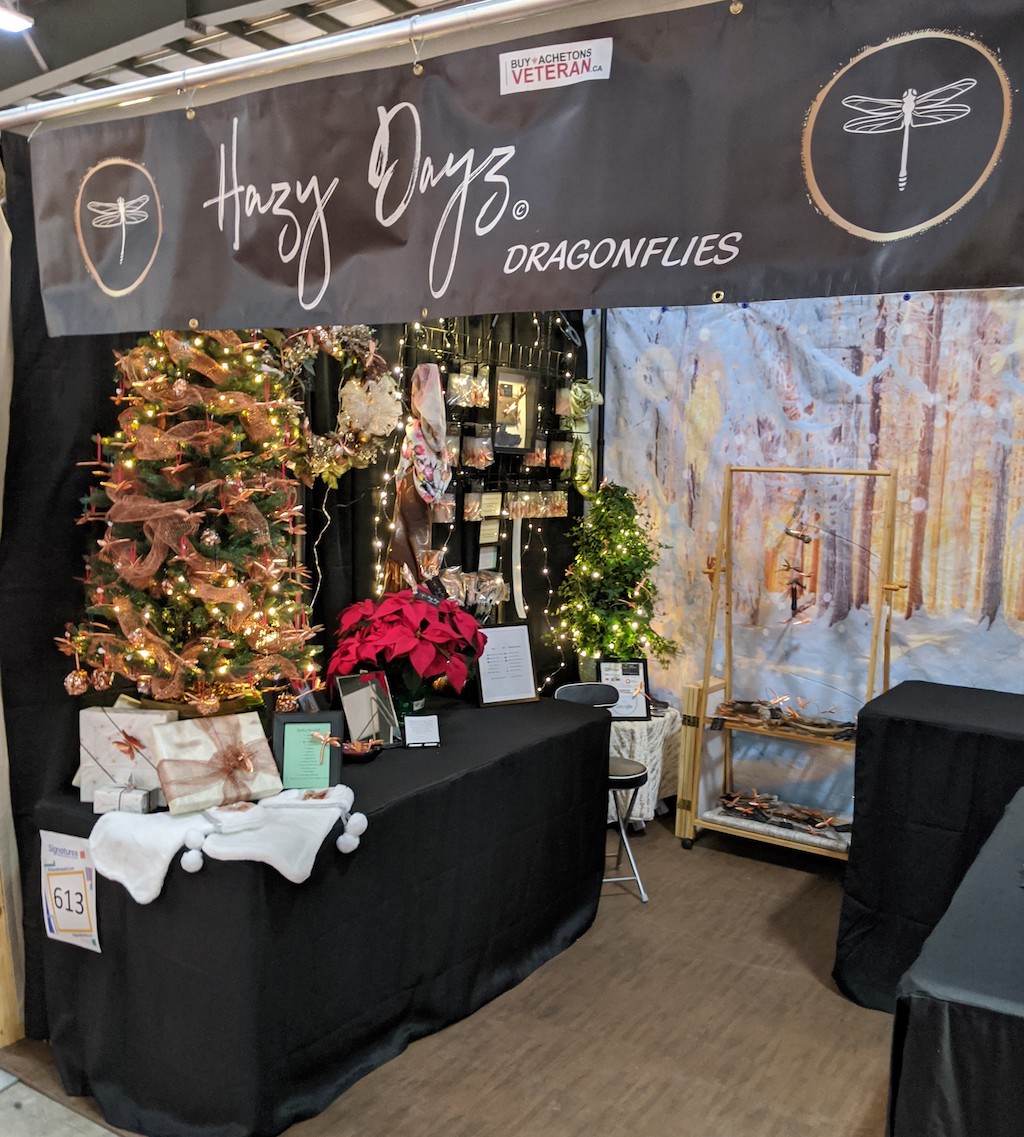 This year though, his chirp seemed to be a bit off. Sometimes the high notes he could easily rub together in past years just weren't sounding right. His notes didn't blend with the other members notes like they were suppose to. The choir master, Sir Candicane Cricket, who had decades of experience singing and directing choirs, cautioned Cranberry that he needed to practice some more to be sure he wasn't out of tune when the choir chirped in public that holiday season.
Oh… but there was so much to see and do! Everything looked so lovely outside, especially at night with all the added glitter of the stars. Cranberry wasn't doing the practicing he knew he should to keep from letting his choirmates down. There'd be time later, Right??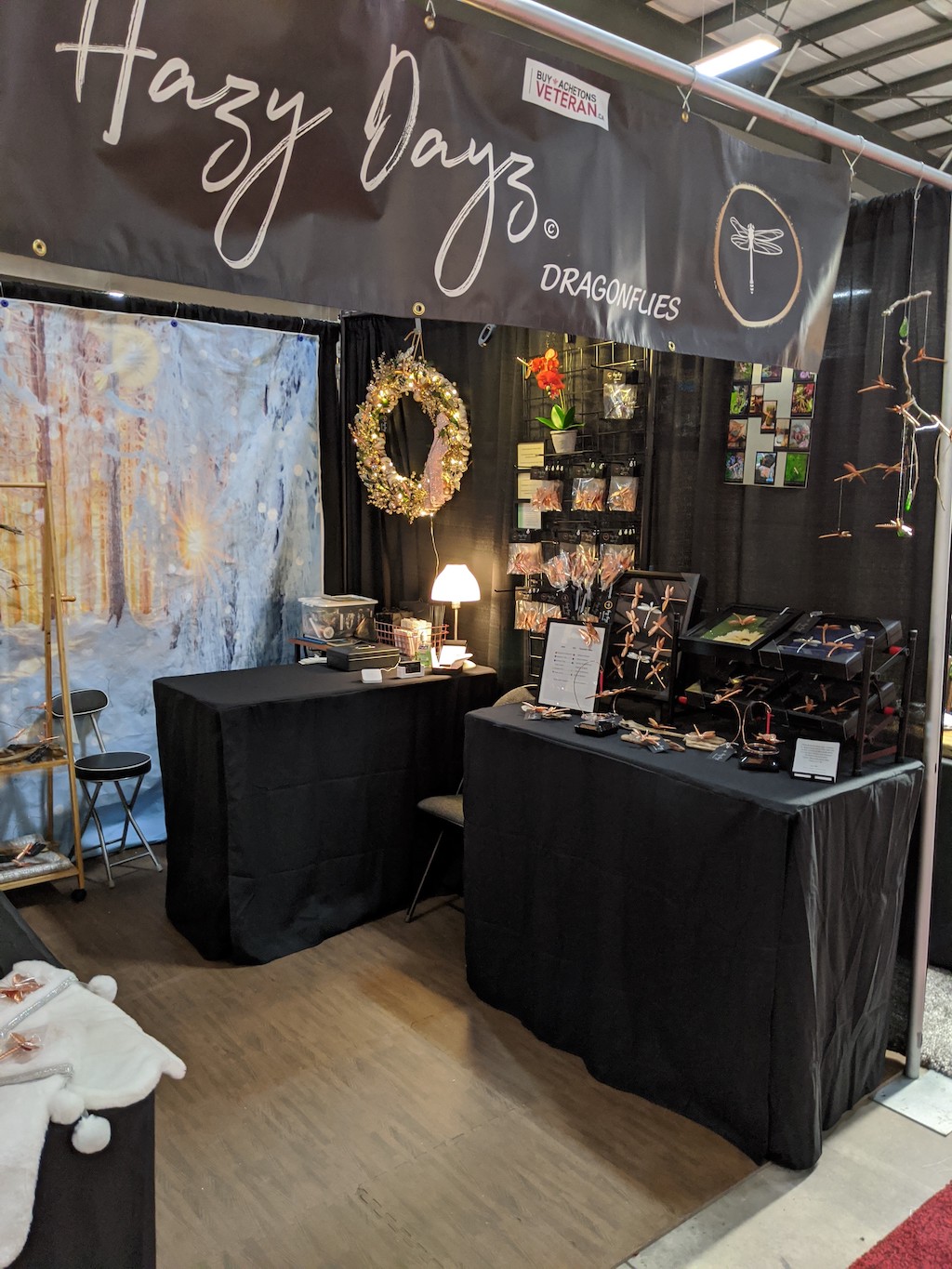 Instead, Cranberry was out with two of his buddies, Calvin Caterpillar and Cinch Inchworm. They were out checking all the shop windows to see if there were any new styles of heat lamps for their rooms or drone models to build. It was a bit spooky having a dragonfly model in your bedroom but call it a Drone and that made it the toy all young Fancifulls wanted this year. Darby, their Dragonfly friend, was a real military drone. Second Lieutenant Darby, after completing his training wasn't the least bit scary. He was fun to be around and treated them like adults. He was awesome! He would be home on leave for Christmas before he was needed at his post. All the young Fancifulls were looking forward to hearing about his adventures in training.
Cranberry, Calvin and Cinch were so involved with window shopping that Cranberry forgot about his choir practice. That wasn't going to help matters one bit. Sir Candicane was not going to be very happy. What could he do? He didn't want to let his friends in the choir down but he wanted to hang out with these friends too.
What would you do?
This is what Cranberry decided…
He asked his friends if they would like to come join him at choir practice.
"But everyone knows that only Crickets are allowed in the choir, Cranberry."
"Why do you say that?", Cranberry asked.
"Because crickets make the best music. Everyone knows that too!"
Cranberry thought. "I've heard you hum tunes, Calvin. You were in key… And Cinch, I've heard you whistle. You can carry a tune too. I don't know why only crickets are allowed in the choir. I'm not certain that that is the case at all. Maybe everyone just thinks only crickets are allowed because that's all we have in our choir."
Cinch said, "Cranberry, It's called the Oh Valley Cricket Choir. That's the reason."
"You're right Cinch", Calvin agreed. "It is called the Oh Valley Cricket Choir. My family all gather together, listening to our Cricket Choir when you come to our window at the Insect Inn at Christmastime. It's a Christmas tradition. I remember hearing you every year since I was little."
"All I know is my chirping has not been sounding very good lately and Sir Candicane is not going to be happy with me. You see, right now, I'm missing a practice over at the community centre. I need to go there now. I have an idea. Will you come with me?"
Together they made their way to the community centre where choir practice was already in progress. Sir Candicane Cricket had his back to them and was waving his baton all over while the crickets chirped out the notes to 'Jingle Bells'. He did not see them come in.
Calvin and Cinch joined in with the singing. They never sang much before because that was left to the Crickets. Both of them got so wrapped up in the song they didn't notice when the choir had finished and they were still singing their hearts out.
The Crickets stared in amazement. Sir Candicane turned around and dropped his baton. He'd never heard two more clear tones in his life and their pitch was perfect. Why hadn't they joined the choir? Then he saw Cranberry. There was a slight frown on his face as he asked where he'd been.
Here was the perfect opportunity for Cranberry to bring up his plan… but first…
"Ahem…. Calvin? Cinch?…" but the pair of caterpillars were engrossed in the music – their music, and by this point were singing rounds of Jingle Bells in two-part harmony.
"Guys?"… No response.
"Hey!"… Nothing – Calvin and Cinch were swaying to their own music totally oblivious to the scene they were creating.
EXCUSE ME???", poor Cranberry almost screamed.
"Oops. The pair stopped, looked around at everyone staring at them with their eyes 'bugged out' and in turn burst out laughing. Everyone in the room joined in."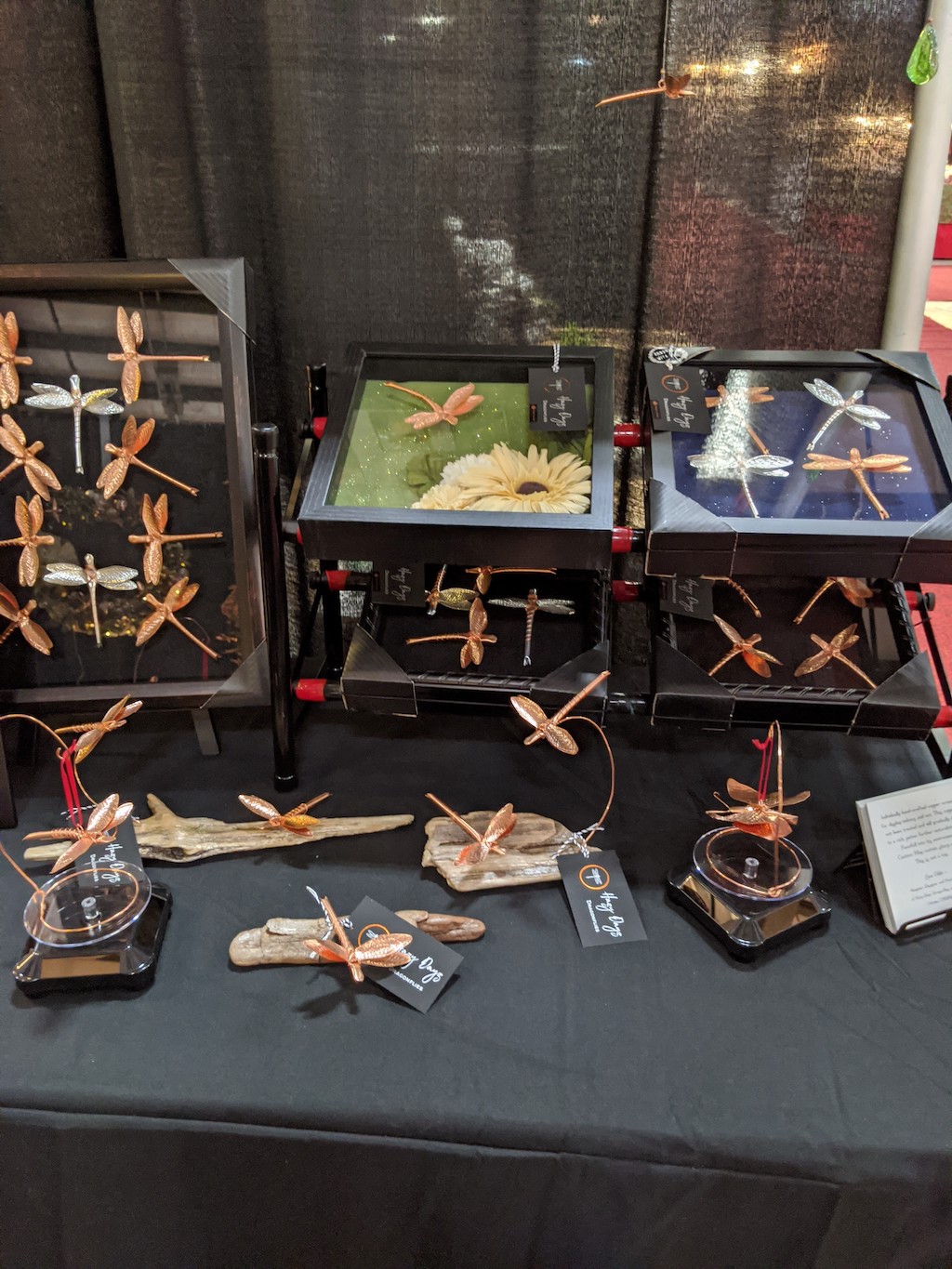 By this point, even Sir Candicane Cricket himself, was not able to get the attention of his choir and sat back and smiled and all his happy crickets and now he could see why Cranberry had brought his friends to them.
"Sir," Cranberry began while the rest of the choir was otherwise occupied, "I'm sorry I missed the practice. I don't sound right and don't enjoy being in the choir anymore which is not a good reason to not show up. I won't do it again.
"I'd like to suggest that since my chirping is a bit off this year, that I take on another role with the choir until my legs stop growing and I can control the sound a bit better. I've brought two of my friends who, as you can see, love to sing. I believe they would make great additions to the Oh Valley Cricket Choir instead of me.
"Unfortunately, they thought that you needed to be a cricket to join the choir because of our name, Oh Valley Cricket Choir."
Sir Candicane picked up his baton and considered the whole situation while 30 pairs of eyes, locked on to their conductor to see what they'd been missing and all ears perked to hear what his response would be. Someone dropped a pin. The sound was ignored.
"I'm not sure how our choir acquired the name 'Cricket Choir.' As a lad, I use to have a good friend, Boston. He was a Bumble Bee and he had a marvelous baritone hum. He and I stood side-by-side in the choir. I think the name Cricket Choir may have been playfully introduced a long while back when someone noticed that most of the members were crickets. The nick name sort of stuck and now I guess it appears to be official but rest assured, it is NOT our official name. We are the Oh Valley Choir.
"Anyone can join the Oh Valley Choir, anyone at all. If you like to sing, we will be glad to have you. We will teach new members that don't know how sing but want to learn. You said your friends names are Calvin and Cinch?"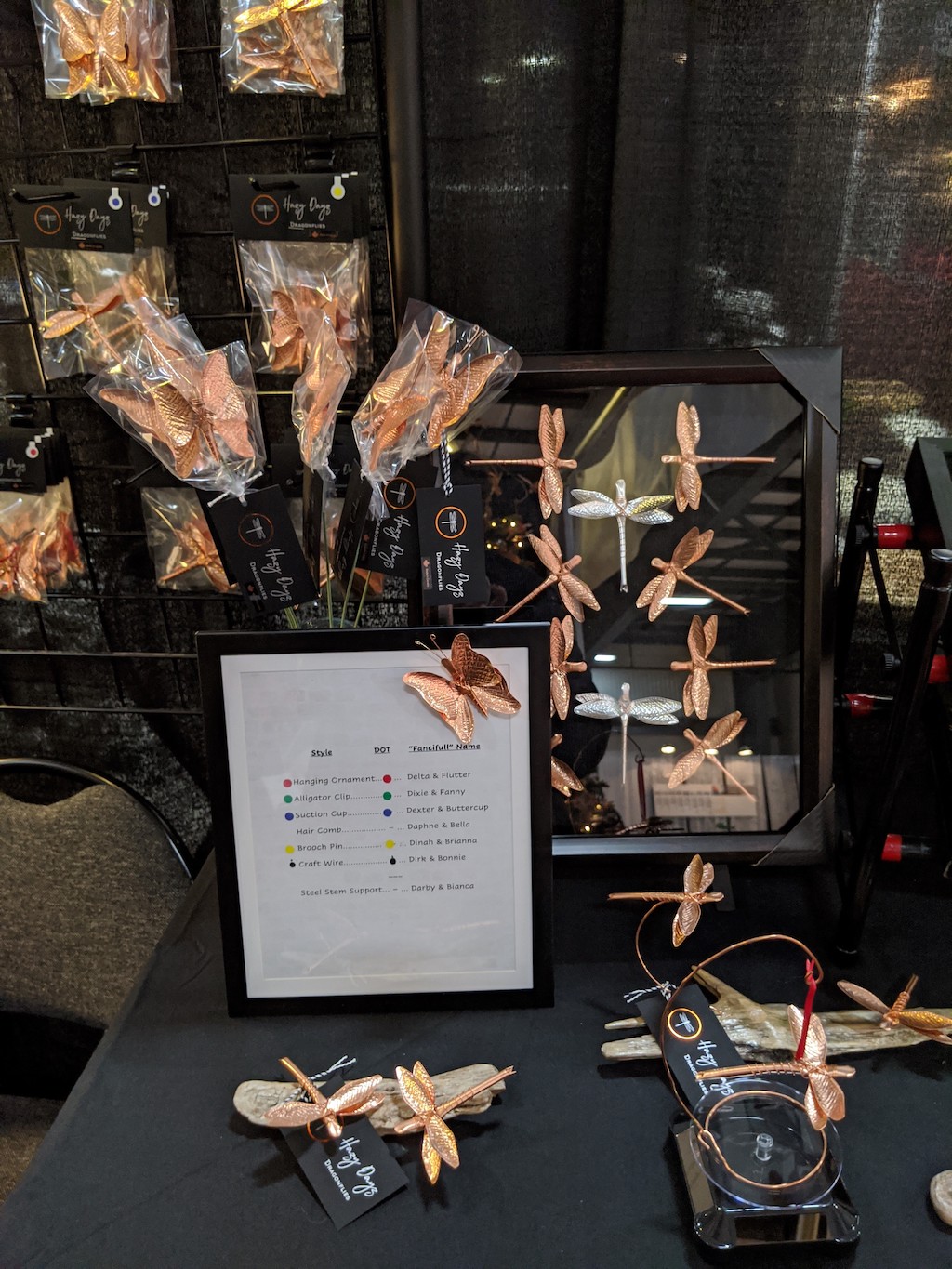 "Yes Sir."
"Calvin? Cinch? How would you like to join the Oh Valley Cric… ahem… Oh Valley Christmas Choir?" Sir Candicane asked.
"Really? Honest? Can we?" Calvin and Cinch were in their happy place.
"Yes. We would be honoured to have two such fine voices in our choir. Practices are every Tuesdays and Thursdays at 7pm for one hour. That doesn't give you much time to catch up with the others. December 23 and 24th you would be caroling with us… leading the way when we introduce, 'Jingle Bells.' Do you think you can handle it?"
"Way Cool!", the caterpillars chimed as they high-fived. "Yes, Sir. We can handle it, Sir!"
"OK. That's settled…. Now, Cranberry. Thank you for bringing this to my attention. I didn't think there were any Fancifulls other than crickets that wanted to take part in the choir. Please take your position and stay after practice as we will have to have a chat about your tardiness and what can be done with your pitch problems this year. You're not the first cricket with growing pains. I will teach you some tricks to help you make the transition to the chirp that will come naturally to you next year."
"Thank you, Sir Candicane," Cranberry felt so much better. He didn't want to let the choir down and now he wouldn't. He believed he could overcome his pitch problem with Sir Candicane's instruction.
With the few minutes left of practice, the members of the choir learned that Cinch and Calvin didn't need to practice at all! They knew the words, notes, and even where the points in the phrasing were to take a breath. They sounded amazing.
They were so good, in fact, Sir Candicane decided he'd have them as soloists out front of the choir for some songs. All the members agreed it was a great idea. They could show that the best choir just got better because it accepted anyone who wanted to take part and did not limit their membership to crickets… which of course they never really had. It was all a misunderstanding. 🙂
That evening, after practice, Cranberry was home under his heat lamp, doing his homework for Miss Phyllis' class next day. He could have done it three times over in the time it was taking him. He kept getting sidetracked by his thoughts of the wonderful Christmas and Birthday he would have this year. All his friends would be with him in the choir when they went caroling, window to window. And Sir Candicane would take time to tutor him and offer him techniques that would help him sound better.
Maybe he might even get an new Drone model under his the Thistle Tree this year.
He was one very fortunate cricket and he knew it.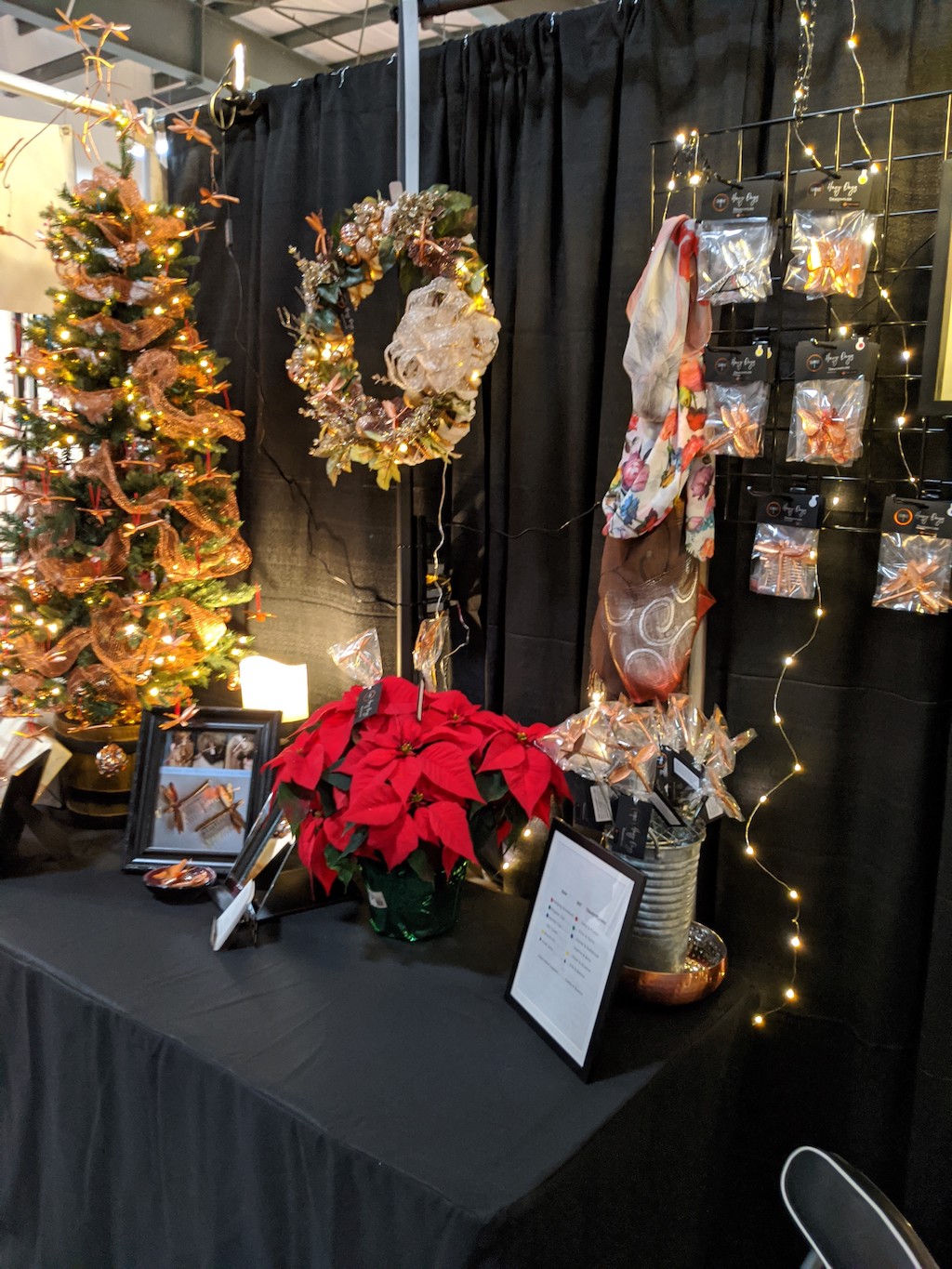 Here's hoping you will share time with your friends this holiday season. It's a very rare and valuable commodity these days.
Sue, Axie, and All the Fancifulls of Oh Valley