As you are aware, I have left a wonderful company behind, in my pursuit of a successful entrepreneurship… or at least I thought I had. However, my closing letter to my many colleagues, produced some unexpected and lucrative results.
Lee Valley has an association with a very unique shop at 36 Mill Street in Almonte, Ontario. Mr. Lee, then 65, after handing the reins of Presidency of Lee Valley Tools to his son, Robin, toiled here with another of his many companies, Canica, in the development of surgical tools and devices. His Algrove publishing company is also housed here.
http://lgleeandsons.com/AboutUs.aspx
Canica was sold a few years back and an idea to re-establish the building's original purpose was decided. Almonte would have it's "hardware store" back. Surprisingly, the location was once a hardware store owned and operated until the mid 20th century by a gentleman also by the name of Lee. There is no family connection, only coincidence.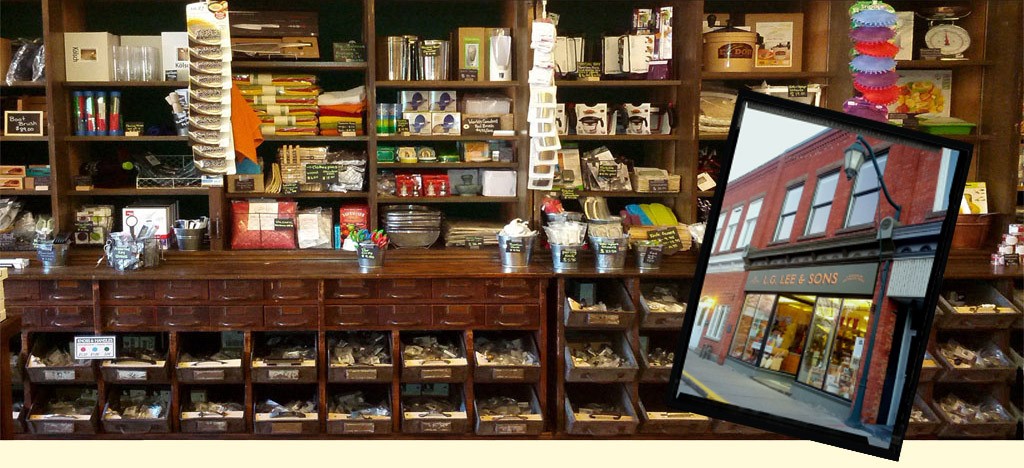 In a reply to my Thank-you email, I was requested to drop in for a chat with Hazy Dayz Dragonflies in tow. After a lengthy meeting between customers – and for a grey, Wednesday afternoon, let me say, this store does a lot of custom – it was decided that L. G. Lee and Sons would become the newest retailer for Hazy Dayz Dragonflies.
They have chosen to pick up my complete line of dragonflies – Darby, Delta, Dixie, Dirk, Dexter, Dinah, and even Daphne! They admit, Daphne will be the first hair comb to be sold in their eclectic showroom.
Many customers I meet comment on the photos I take, displaying the Dragonfly Collection in gardens. Numerous times they have asked to purchase the 8″ X 10″ photos and I decided to make them available to purchase as Fridge Magnets! L. G. Lee and Sons will be the first retail location to offer these magnets.
The timing of our meeting couldn't have been more perfect. I had just completed one of each SKU for my Butterfly Collection and took it along for in-person feedback. The Butterfly Collection was well received and I hope to have stock available In Almonte by early in the new year. (Update December 19th – L. G. Lee and Sons is the first location where the Hazy Dayz Dragonflies, Butterfly Collection is available. Currently, Buttercup (suction cup) and Flutter (hanging ornament) are available though the full range will be available by Spring.)
My posts may become a bit sparse for the next while as I need to increase my stock levels so as to not run out at the Signatures.ca Christmas Originals Craft Sale – 10 full days of a constant (fingers crossed) stream of customers searching for ORIGINAL Christmas gifts (Dec 5th – 15th Ernst & Young Centre, 4899 Uplands Drive, Ottawa).
Yes, I mention this show with great frequency… SHAMELESSLY! It is a huge deal for me and for my start-up business. You don't appear at it simply because you can afford a booth. Many artists struggle with that part, but their work is ORIGINAL and UNIQUE. You are required to be the Originator and Creator of your artwork and it must be produced here, IN CANADA by the creator. All artists, from across Canada are judged/juried to establish a presence at this huge show. It's an opportunity to make a name for yourself.
So… time to get cracking. I won't feel comfortable until I have doubled my stock levels. Nothing worse than losing a sale and potential future customer because you've run out of stock!
I will endeavour to continue to have a fresh Fancifull Story each Sunday morning. I have one floating to the surface for this Sunday for certain. 🙂
Hope you get to experience some fantastic full circle moments too.
Sue and Axie