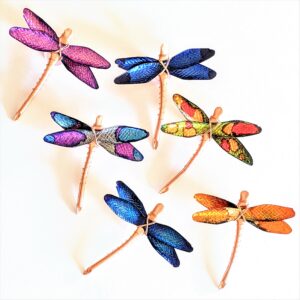 Videos of each of my breeze mobiles have been added to their respective listings.  I think this is a huge deal!
How the heck can you decide if you like a breeze mobile if you look at still photography alone?  Movement! You have to see how each piece reacts in a breeze. Am I right?
So, as of today, all current mobiles have their own short video added to the primary photo display along with close-up stills to see all the bits and pieces.
I'm the sole photographer and noticed that a few of my edited videos are appearing a tad (over) exposed.  I will get some clothes on them by Fall if they've not sold already.
I've had both my vaccination doses and am supposed to be primed up to be protected by July 4th.  At that time, I will go driftwood hunting again.
I will also take my new Google Pixel 5 along with my  Pixel 3a to local Big Box and ask them to transfer info. I'm so afraid I'll mess it up as my 3a is my first phone that isn't a landline. Didn't even have a cell phone, before smartphones. I need most of what is on it for business purposes.
Even with their assistance, I'm sure it will take me much patience and agro to figure out the newer version of what I already own.  Pixel 5 has a better camera so I HAD to get it for my business! All the photos you see on this website, besides old photos before Hazy DayZ Dragonflies are always taken with my Google Pixel 3a.  I'm only now figuring out half of the options it dangles in front of me.  Now a new one???  Yikes!
Until then, "5" will sit in its box, untouched by me. It's already been 2 weeks a few more days is just fine. 🙂 That proves I'm OLD.  I still believe I would not have a smartphone if not for HDD. Now, especially during this waning pandemic, I find it a necessity and in case of fire, may actually grab it after my dog but before my passport.
Enjoy your Summer everyone.
Sue
.