Saturday August 24th – 8am, Almonte Fairgrounds for the North Lanark Highland Games. Running until 6pm, plenty of time to see all events and do everything on offer.
I have made a limited number of special event Fancifulls sporting their own plaid Tams. I had not thought of these until this event so Glengarry did not see these dapper fellows.
Here's the Lot – 6 Dixie's, 6 Dinah's, 6 Dexter's plus a large assortment of regularly available Fancifulls.
It's suppose to be sunny and not too sticky all weekend, with a high of 25C Why should you care? BECAUSE The Fancifulls are off to their second EVER show and will meet you in person! Why should I care? BECAUSE I don't have to raise that blasted canopy and can travel light with only my Market Stall umbrella for cover. My little Hyundai Accent Hatchback can only carry so much.
And if you like to save money… What self-respecting Scot doesn't? ( I can say that because my maiden name is 'Ross')… All regular Fancifulls will be offered at $10.00, over 30% savings from an online purchase (CHEO Fancifulls – $15.00 including $5.00 DONATION) … and you save the shipping as well. Come meet the "Artisan"… a moniker I never thought would be connected to my name, Sue Gibb… and save on your Christmas shopping!
I will be at various Holiday Bazaars and Markets, including Ottawa's EY Centre for the Signatures.ca Originals Christmas Show this Fall but the price at these will be $15.00 per unit.
If you're in the area but can't make it out tomorrow, or find a need for more Fancifulls in your life, I will be at The Beckwith Community Grounds, attending the Lanark County Harvest Festival on Sunday, September 8th and will offer same prices – $10.00 per unit. However, I will not be able to offer CHEO Fancifulls at The Harvest Festival. With no helping hands, I'll not be able to assemble Fancifulls as I will be a staff of one.
My very kind neighbour, Rick, will be on site to help take care of business so that I might, again, assemble Fancifulls upon request for an extra $5.00 donation to Children's Hospital of Eastern Ontario, more affectionately known in these parts as CHEO. Rick is a night owl, as, before retirement, he spent his entire career on the night shift, for Canada Post as a heavy equipment driver in one of the many sortation plants in our Nation's Capital. Five years on, his circadian rhythms are still out of wack. We are leaving tomorrow morning at 6 am to be set up and ready to "talk Fancifull" by 8 am, as the gates open. Please be kind to him. You'll never meet a nicer guy. He won't even accept payment. Help me think of something nice to do for him since I can't seem to find the time to bake anymore. Thinking caps on, my Fancifull Followers.
I received brooch pins and have made ready 2 slightly different styles of pins. A smaller pin will do nicely for light summer scarves and clothing, whereas the bulkier pin will work for warmer shawls and even jackets and coats. Please ask for assistance if you are unable to locate the finding of your choice. Below you will see the slight variation of the two styles. This is Dinah's first official outing. She requested a red carpet, befitting her celebrity status but on such short notice, there weren't staff available to roll one out and no one seemed to know where the velour-rope stanchions were stored since the last high-profile visit. Maybe next year, Dinah. 😉
Large Finding Above / Small Finding Below…. Easy Peasy.
I also received new Comb findings. Good thing. I was down to only 2 (two) of Daphne's findings and she was making her displeasure apparent. I'm pretty sure Daphne is learning from her mate, Dinah, about how to make her wants, my needs. I'm glad there's now someone to help keep track of inventory – at least comb inventory. 😉
I believe I may have mentioned that the glass bead I have chosen for tomorrow's show is metallic turquoise. Those wishing to donate an extra $5.00 to our world-renowned children's hospital, will find that this colour displays well against the rose-gold of the fresh copper and will continue to accent your Fancifull as it ages and gains its verdigris patina.
I've hit a snag in my new prototype. I've changed my copper style for making part of the Butterfly Collection. Little did I realize, how hard it might be to procure what I need. All is not lost. I think Amazon.ca is coming to my rescue via another US source. My Scots blood would not allow me to pay for shipping. By prepping well in advance of Christmas, I don't need it 'yesterday' and 5 days (expecting 28th) is not a long time. These days, it seems to fly by faster than I can appreciate. Where DID the summer go?
Due to this change, I've also changed a Butterfly's name. In my business, a name is also a SKU (Stock Keeping Unit). So if I've missed any locations where you see "Lacey Bea" mentioned, please substitute "Bianca." Much prettier name and she won't be made from copper lace anymore.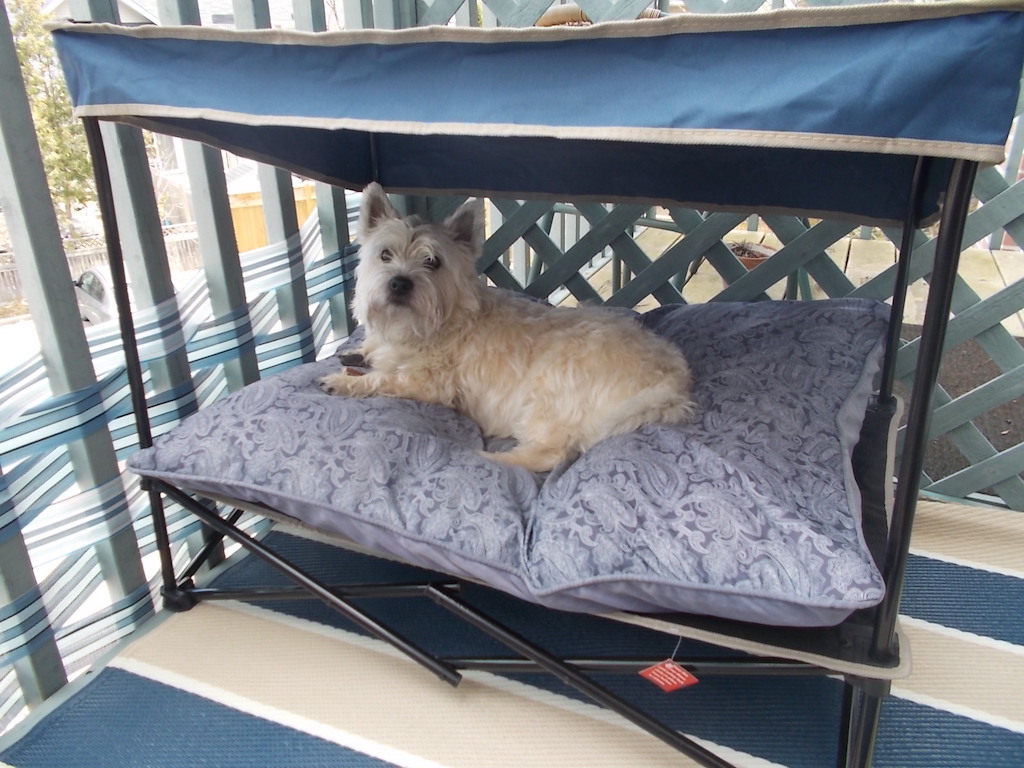 The sun is up and it's time to head out with the the little man for his morning constitutional. (That's Axie, my 10 year-old Cairn Terrier – Accident is his REAL name… not for reasons you may be thinking. He's a good little chap. He's the best accident I ever had!) I can't wait to spend more time with him.
See you tomorrow.
Sue, Axie and the Fancifulls of Oh Valley