Thank-you to a lady at "Grace in The Kitchen, Kanata (ON) who suggested I add a Dragonfly Fancifull to a suction cup to try to warn of errant birds from hitting your clean windows.
Well, if you buy an inexpensive, corner-mount Shower Caddy at your local Dollarama – you suddenly have 4 of the suckers – get the pun? Works GREAT.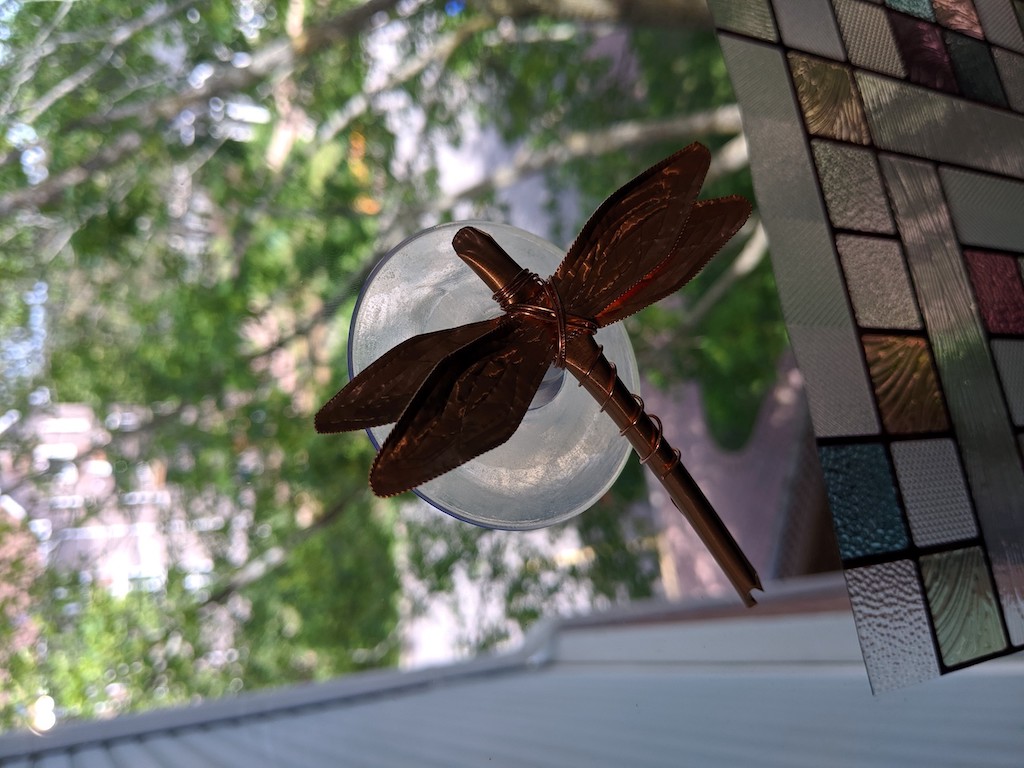 Now if I only had the time to take the picture from the outside looking in. What I discovered, however, is that my Google phone has a built in flash! Who knew? Don't answer that.
I've decided on the spur of the moment to name him Dexter – Dexterous? I think it suits him. Now to find a supplier of (smaller) suction cups and some more labelling (for inside lockers, on fridges, filing cabinets – oh and the shower. OMG I get to write another Fancifull into my community. I love my job!
Sue