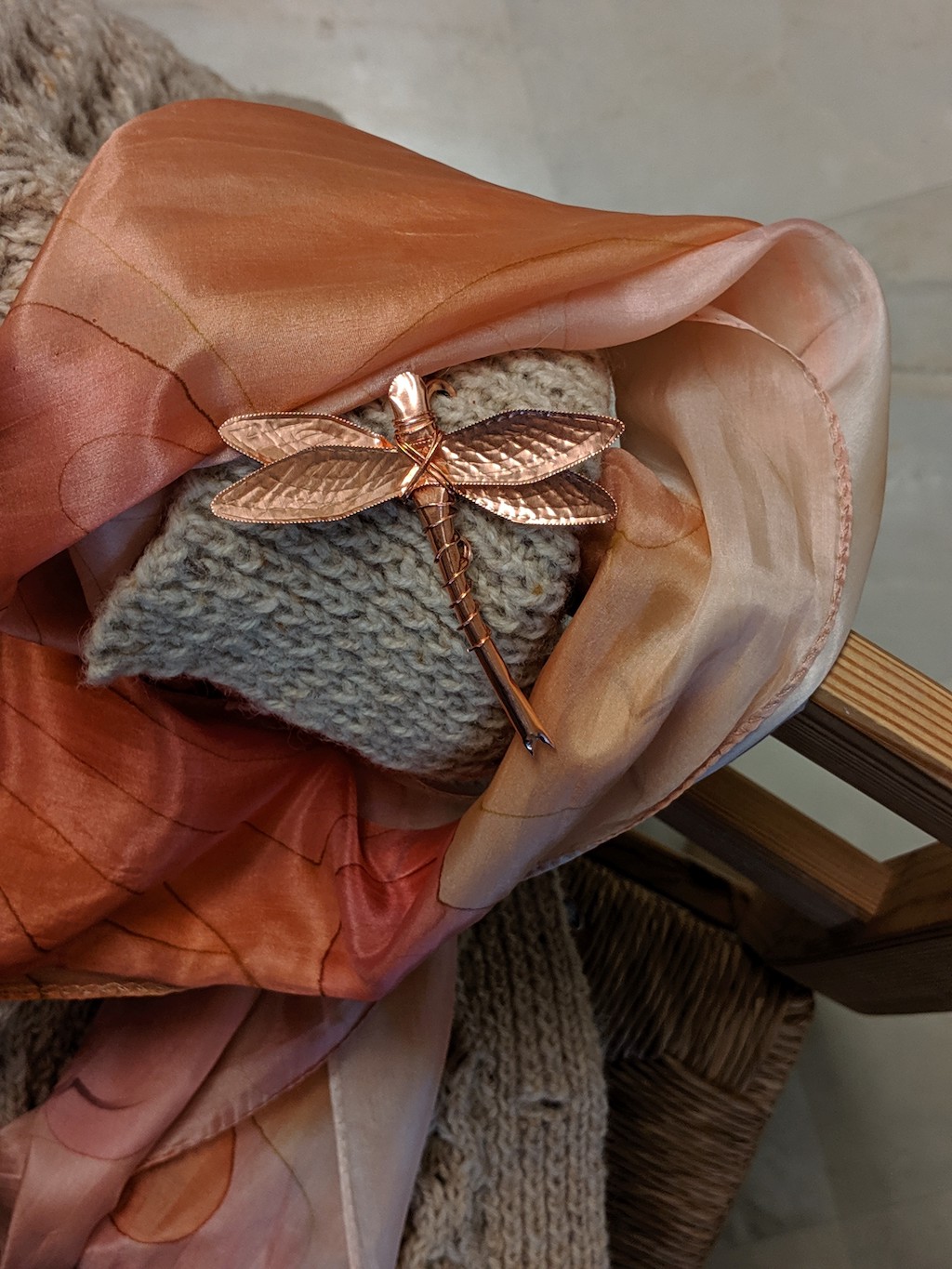 Yes, Dinah has arrived to see what all the fuss is about. She likes to be the discoverer of things worth knowing and she feels a bit out of the loop. She's on hiatus for the time being – a new movie, "Amber Lights" is in the can. Now she can relax and spend some quality time with her sorority sisters, Dixie and Daphne.
What a wonderful array of characters! They are all so pleasant to chat with and be near. How refreshing! She might unpack and settle in – Forget about her jet-setting life entirely. She must catch up to Daphne and Dixie and find out the best place to stay. (I'm sure she'll find a perfectly suitable room at the Insect Inn.)
As the day is unfolding far more quickly than I'd like, I must keep this brief. Rest assured, Dinah is a character I am going to enjoy sharing with my readers. She's full of life and likes to be the spectacle wherever she goes. She's not a wallflower, our Dinah.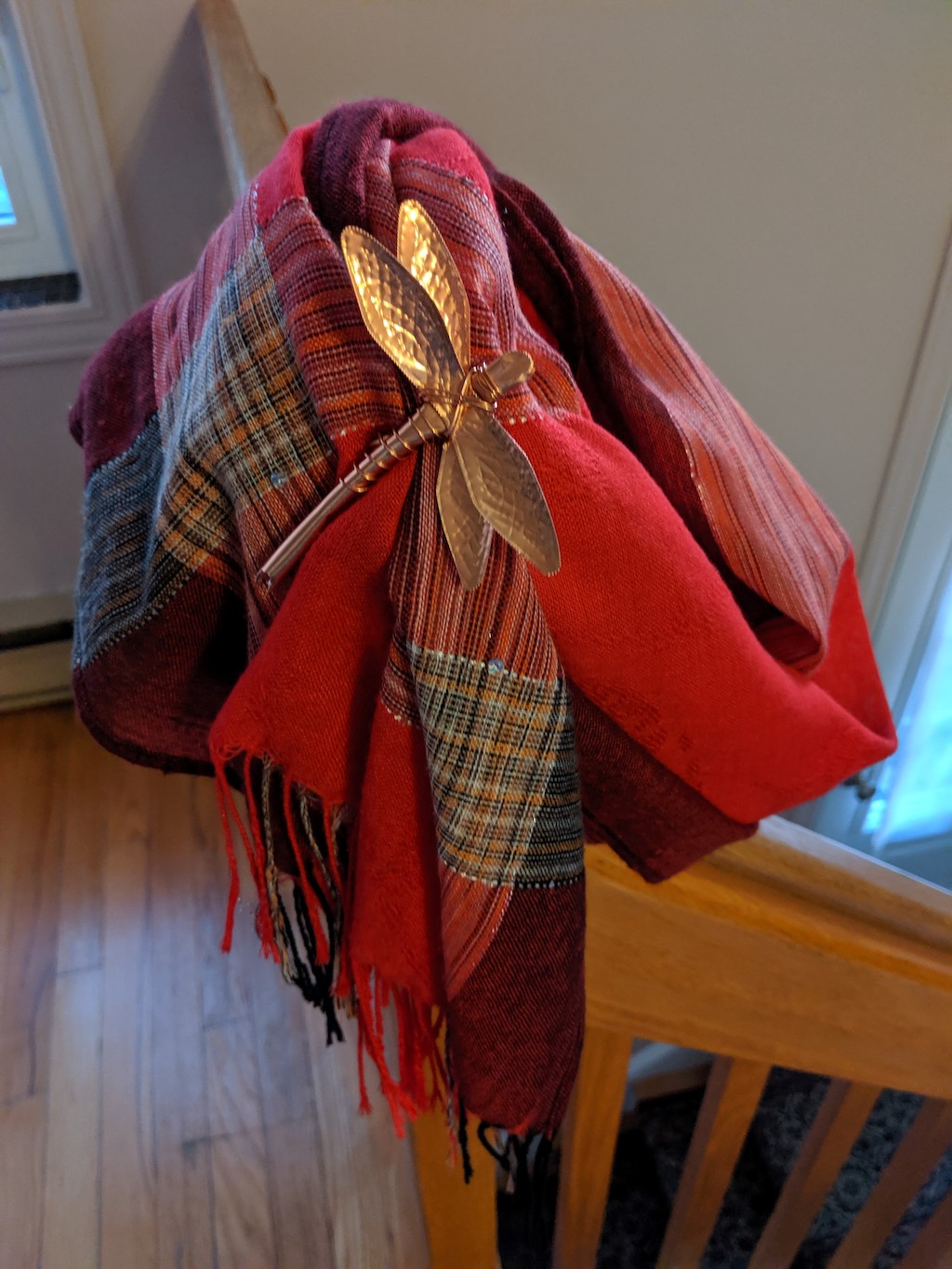 Have a wonderful day everyone. There's a hint of Fall in the air of Oh Valley. I must remember to go driftwood hunting SOON. It will be quite impossible when winter sets in and I have mobiles to consider. Maybe this weekend. (Update – Sunday it is!)
Before I leave, I want to let my readers know that Dinah's pin (ROSE GOLD Safety Pin styling), will easily clasp together your chunkiest wool shawl, and be equally comfortable on your sweaters, scarves, backpacks, jumpers – for my Brit friends), and coats.
Dinah says, "Toodles" (She really is a character… :))
Sue, Axie, and all the Fancifulls of Oh Valley