Flutter and Fanny are back from visiting Buttercup. He let them know from his subscription to The Citizen newspaper that the Washington Capitals ( Friend pointed out my Canadian-ness.. Talking baseball here, not Hockey… Hey! Washington is picking up all the hardware! Don't they have Lord Stanley's Cup too? *Nationals, not Capitals. Could just correct but Nah!) of The National League, Washington, DC, had captured the title of, "World Series (Baseball) Champions," – their first-ever title. (Do you know what is special about Washington, DC? Did you know that DC stands for 'District of Columbia?' This Washington is not a State.)
Buttercup's room occupies one of the 3 turrets of the Inn. Dinah has another one that has been decorated in pinks and purples and displays framed posters of all the movie she's starred in. Most of them don't show her on the poster. She just keeps them as fond memories of her time before she arrived in Oh Valley and decided to retire here. The third Turret has been set up for large visiting families as it was the largest room in the inn. Whatever Fancifulls might reserve it, would have to be mindful of the extra stairs. Butterflies and Dragonflies have no issue with stairs and commonly fly in and out through the window.
Buttercup has never lost his love of books from his "caterpillar" days when he was sometimes mistaken for a "Bookworm." The walls to his room are lined with towering shelves of books and teetering stacks of books on top of the shelves. He has books on every subject you can imagine. There were books on steam engines and locomotion, books on astronomy and space travel, on slime making, plant identification, metamorphosis of caterpillars into moths and butterflies – That one, Fanny and Flutter thought was totally unbelievable. Buttercup even has books on how to bake the best French baguette and Baked Alaska… another subject Fanny thought was pure fiction – Baking ice cream without it melting? Impossible. No Way!
Many of Buttercup's books once lined the walls of his cocoon, while he was a caterpillar and because of his love of reading he is the only butterfly that actually understands his own life cycle and even remembers when he was a caterpillar. He taught Grampa and Belvedere about what happens to caterpillars during metamorphosis. As senior members of Oh Valley, Grampa and Belvedere needed to be aware of such details for the welfare of their community.
Life changes to their members requires support from all Fancifulls. Young Butterflies, Dragonflies and moths need time to get their bearings when they first emerge from their cocoons with very changed bodies. Oh Valley residents learn early on to accept and get along with all beings as they are, so learning this is no big deal. It's second nature for a Fancifull to support another Fancifull through the early stages of transition after metamorphosis and throughout all their lives. (Where was I?…. Oh yes… Flutter and Fanny….)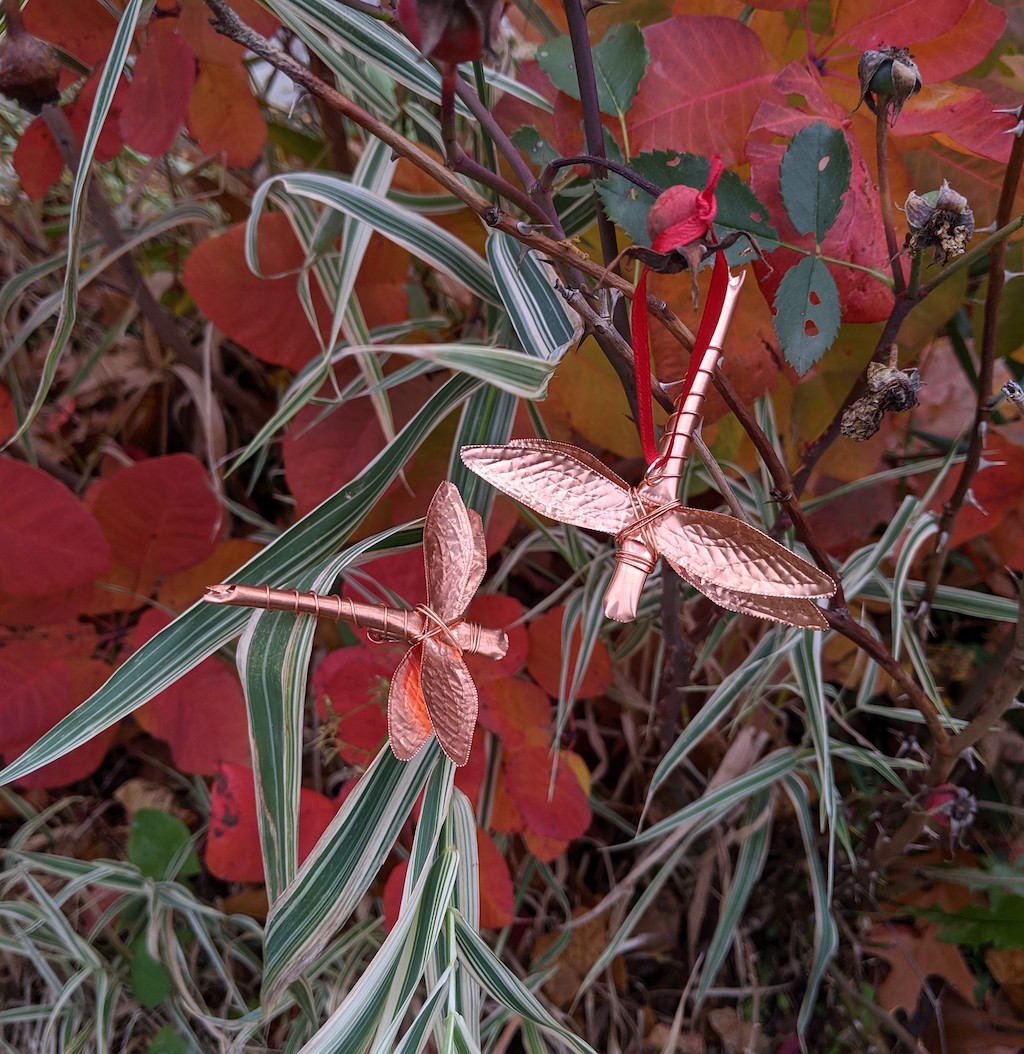 For the full month of October, Flutter and Fanny were daily visitors to Buttercup's turret-room at the Insect Inn to learn the results of all the post-season games. Their beloved New York Yankees finished first in their division. They were in the playoffs against another strong team, The Houston Astros. Each day Flutter would bring (drag) Fanny to Buttercup's sanctum to get the latest news and play-by-play highlights from the previous game.
Unfortunately, this was not the Yankee's year to bring home the Commissioner's Trophy. This put a greater fire in Flutter's belly. She and Fanny (not so much) were itching to get to New York Yankees Training Camp 2020 – Flutter was nothing if not determined. Coming away from Spring Training this past Spring with only having Didi Gregorius' autograph to show for her efforts was not what she signed up for. Next Spring she's going to be ready. She WILL become the STARTING Short Stop on The New York Yankees baseball team. She can do anything she sets her mind to.
Flutter knows she could have helped the Yankees to their 28th World Series Championship. With Didi Gregorius, their starting short stop sidelined with injuries for part of the season, she knows she could have been there for her team. She was meant to be a Short Stop! She would never have let a 'Wild Card' team win the World Series if she'd been in pinstripes! She can hardly wait for Spring! She also has mixed feelings to see Canada's old Expos in Washington Nationals uniforms (Team sold to Washington in 2004) win the largest prize in baseball.
Now that Gregorius is a free agent, he should be picked up by another team and she, Flutter would be called up to "The Majors" and slide right into his Short Stop position. She may have to contend with Gleyber Torres though. He'd been filling in for Gregorius while 'Sir Didi' was healing from elbow surgery. With her determination, she's certain she'll be a shoe-in, no matter the competition. She would be ready for all they threw at her!
Fanny, on the other-hand, is not so keen but will go back to Spring Training with Flutter. Her heart isn't really in the game of baseball. Becoming a flight instructor for Drone School is her dream. Fanny is loyal and with that loyalty, comes supporting her best friend. If Flutter wants her to try out, try out she will! Fanny only wishes she didn't have to try out for the DH spot. As a designated hitter, she'd become the player that's expected to hit the ball out of the park every time up to the plate, not "fan" and miss it, as her name would suggest.
Both Fanny and Flutter have mixed emotions seeing Canada's own Montreal Expos, in Washington Nationals uniforms. The Expos were sold to Washington in 2004. Now they win the largest prize in baseball. They are Yankees fans… and proud Canadians. Its tough being a baseball fan/player these days. Our Fanny! She's not giving up!
Wishing you the courage to follow your dreams and never, ever give up. You want to be a Fire Fighter??? That's Cool!… or should I say, That's Hot! 😉
Sue, Axie, my only co-worker, and the Fancifulls of Oh Valley,